Reaching the far end of the world: Chile
At Spiel Steven and I met Pablo Céspedes and Víctor Hugo Cisternas from Ludoismo. They have a story about how cooperative games inspired them in their own work.
Some weeks ago we attended the Essen Spiel fair, and among the overwhelming amount of games at the fair we got attracted by one booth in particular, because they had some titles that we have cherished and desired for a long time. They were the Family Pastimes games in the Sunny Games booth. We immediately informed about them and got lucky to meet Max and Steven and have a great talk about cooperative gaming for a better world.
Our relationship with the games of Family Pastimes goes back to 2003. Back then we were just two college students very enthusiastic of board games. That winter we found a great treasure in a small book store in Santiago (Chile): the games Maze, Sky Travelers (UFO) and Warp 'n Woof. During that year we played them tirelessly with our group of friends. It was our first time playing formal cooperative games and they blew our minds away. We were impressed of how interesting it was facing together a common challenge instead of competing each other.  Our references until then were the classics of the mass market, and also role games. The latter were our favorites at that time, revealing our still unconscious interest in collaboration, in this case by telling stories collectively.
A couple of years before, around 2001 we designed a board game of our own, which although had a competitive structure in which each player had a secret goal, in practice more than one player could win at the same time and the games commonly developed in a way that being the winner did not matter at all, because the end of the game was to defeat a great common enemy. This game, called "Libertas", was a commissioned design for a Chilean NGO called "Fundación Ideas", with the aim of addressing issues such as the defense of Human Rights, non-violence and non-discrimination. The search we faced when designing this game was suddenly struck when we played the games of Jim Deacove. We felt a deep resonance with what we were doing and it caused us great admiration for the author.
Soon we ran to the store and asked for other titles but they only had one last box, it was Eagle Eye Agency. Later the store closed so we decided to send a letter (yes, traditional paper mail) to Family Pastimes in Canada, which was answered very affectionately and included a catalog. We spent long afternoons looking at it, wanting to play each of the titles and theorizing what they would be like. Over time each of us followed our professional careers, while continuing to work on new prototypes of board games, some of them inspired by Jim's designs.
In 2008 we decided to resume our vocation as game designers in a more formal way. We formed the publishing company Ludoismo and in its beginnings we thought in a productive way very similar to the family business concept of Family Pastimes. A semi industrial (or semi-artisan) work. We worked hard and bought equipment to make each piece and box ourselves. We thought many times about requesting an internship to Family Pastimes, to learn their processes and receive advice, but the distance was too large and the budget was scarce. Some years ago  we reached out to Jim trying to figure out a way to bring his games to Chile and share with others his view on gaming. It did not work at that time, but it has been a long ambition for us to do so.
The years have passed. Ludoismo was transformed into a small but solid publisher and the productive processes were outsourced, focusing our work on game design and development. We have gone through ups and downs, experimenting and learning from mistakes and successes. We continue working, with Family Pastimes and Jim's designs as an inspiration and hoping soon to be able to bring his titles into Chilean and Latinamerican audiences, always with the goal of bringing joy and strengthening relationships, and do our small part in creating a better world.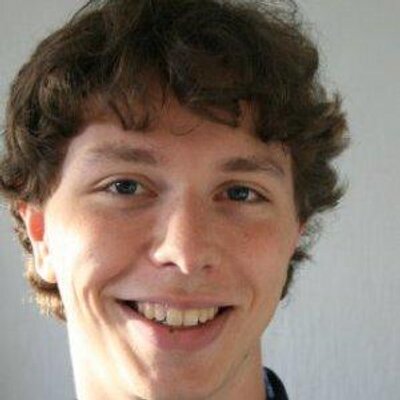 Max speelt zijn hele leven al spellen. Zijn eerste Sunny Games spel was Max de Kat. En niet veel later begon hij als spellenuitlegger op beurzen. Vele jaren later ontstond er de mogelijkheid om compagnon van Sunny Games te worden. En nu zijn samenwerkingsspellen waar hij mee opstaat en mee gaat slapen.