Spiel in four short stories
Last week Sunny Games took part in the biggest game fair in the world: SPIEL in Essen, Germany. It was awesome! To share with you what we experienced, I have written four short stories.
Coop Game Authors night
Picture it, a group of about 30 people, huddled around a laptop screen in the middle of the Essen fairgrounds. It is almost completely silent, because there is no audio. Instead, everyone is squinting their eyes to read the subtitles.
They are watching Jim Deacove talk. About the beauty and necessity of cooperation, raising children in a competitive society and his message to game developers.
Steven is shortly introducing each part of the video. He is touched to tears as he explains what Jim is about to tell next. Cooperative game authors, unite.
After that there is more beer and pizza for the people working hard at the Essen fair. We talk about how the day went, game design, alpha players and the days to come. At the end we take a group photo and play the co-op human knot game.
If you are a cooperative game designer, consider yourself invited to next year's meeting.
The Nisyros horn
Our team is not a big fan of the horn. It's a loud noise that symbolises the summoning of new workers in the Nisyros game, but in Essen it's a symbol for Stevens location. Wherever he goes, the sound follows.
Some people love it. Some step out of the way. Sometimes there are people with other instruments and in the middle of the busy fairgrounds, an improvised concert starts.
In the last hour of the last day, when Steven visits the booth of a new friend who also creates cooperative games, a small boy asks him "Are you the man with the horn?". "Yes, indeed I am". Within no time Steven runs back and forth to fetch the horn, the little kid gets to blow it himself, and we give him many tiny gifts (Max the tomcat, spying glass, squirrel and mole rat keychains) since they cannot take any games on the plane…
A game by Matt Leacock
On Wednesday, before the fair opens to the public, Matt Leacock and his wife Donna stopped by. Last year at the Coop Square, we promoted his game Mole Rats in Space (now available in German as Space Escape). And funny enough, we still had a sign "a game by Matt Leacock".
So we made a joke for Jim and made a cool picture with Matt on it. Do you think Jim will laugh?
Belratti
Two weeks before the fair, Steven and I got an e-mail from Michael Loth of Mogel Verlag. Their new game, Belratti, had won the Hippodice competition. And he wanted us to publish it.
I did what any cooperative publisher would do and immediately ordered 24 games from him. To be picked up the moment they arrived in Essen. We played the game with the whole team and loved it. And we were definitely open to publishing this in the Netherlands, Belgium and maybe France and Poland.
On the Sunday, when we had agreed to meet Michael and discuss possibilities, he came to us 2 hours early. Steven, Jouke and I were sitting in the front seats of our minivan and had to scoop over to let him in the car. He was almost in tears, "I am so sorry". Their game had sold beyond expectation and some big publishers had made some really good offers. So he could not give us the game any more. They needed a partner who could handle the worldwide interest for the game since they could not do that themselves anymore. Apparently, this is what winning such a price can do!
Michael was surprised when Steven, Jouke and I did nothing but congratulate Michael. We said, we are so glad for you that your game will go global and it is great for cooperative games that this clever game will be getting so much attention in the next year. You can start working on your next game, keep us informed!
So many coop games
Many, many game exchanges were made over the last week. We found coop games in all halls of the building.
A change is coming. I believe that in a few years, no one will have to start a game by explaining what cooperative means. Instead, it will be more and more common that at the start of a game, people will have to stress that this game is different, because it is competitive.
What do you think of that? What would it mean if cooperative became the default? Both in the gaming world and outside of it. Share your opinion with us.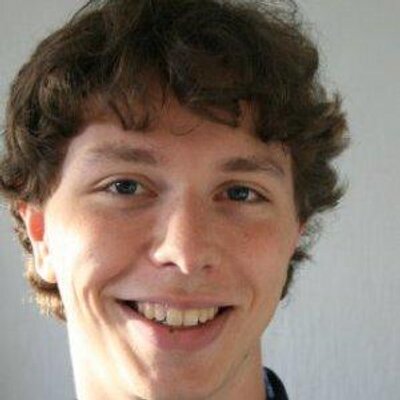 Max speelt zijn hele leven al spellen. Zijn eerste Sunny Games spel was Max de Kat. En niet veel later begon hij als spellenuitlegger op beurzen. Vele jaren later ontstond er de mogelijkheid om compagnon van Sunny Games te worden. En nu zijn samenwerkingsspellen waar hij mee opstaat en mee gaat slapen.
One response to "Spiel in four short stories"